The Chimes School vocational program was started to teach students different jobs and valuable job skills. At the school, there is a horticultural program, complete with a greenhouse, a custodial program, a retail stocking program and a food preparation program.
Off-campus, the school has a growing program aimed at helping students learn job skills doing real work.  At the American Red Cross building near the school, several students visit every Monday and Wednesday for a couple of hours to fill bags of ice, which is used to store blood. At the Rawlings Conservatory, near the Baltimore Zoo, several students visit one day a week to sweep walkways, pick up litter and generally spruce things up. More recently, students spent a few hours at a local soup kitchen, where they folded napkins, put out bread and did other tasks to help feed the homeless.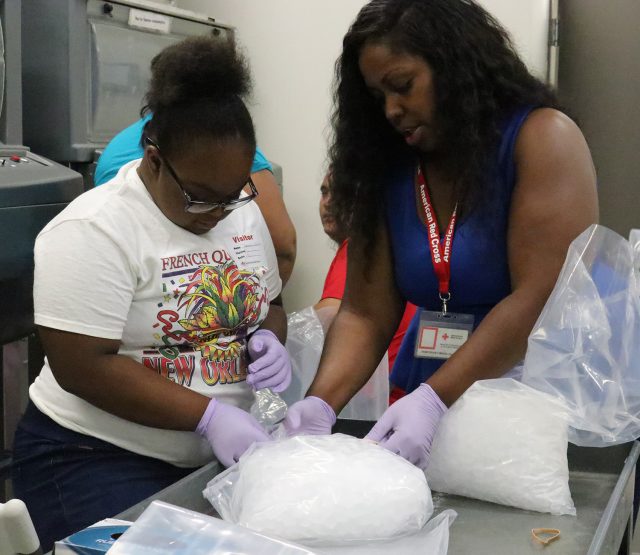 The goal of the program, according to Carla Foster, the school's Vocational Transition Coordinator, is the same as the job skills they learn at the school itself. "Hopefully, by the time they leave here, they'll know what kind of jobs they want to do and will be able to get one," she said.
The students also learn what it's like to work out in the real world.  "They're learning job skills as well as how to get along with others–things they really do need in a job," Carla adds.
The Chimes School has an advantage in devising programs for its students because it is part of a large organization that serves adults with disabilities, according to school Principal Mary Schaefer.
Because of the association, she explained, the school "is able to stay ahead of the game with what the best practices are." And the best practices for adults with disabilities today, she noted, is community-based services. "That's why we're finding more and more work-related experiences in the community for our students," Schaefer said. "They get out and work with typically functioning adults." The value of the community programs is "tremendous," Schaefer said. "It helps to generalize the skills we teach here, and helps them transition to the real world."
Participants in the community programs "are not just going out for fun field trips," she added. "They're also going out for the work experience."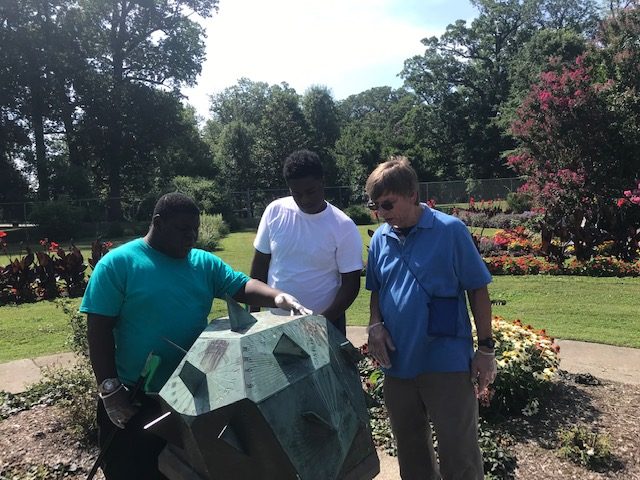 Malik (center), while only 16, has participated in all of the school's off-campus vocational programs, so he's getting experience and a taste of different jobs. Still, he pretty much already knows what he wants that experience to lead to. He says he would enjoy a job where he could get paid to clean.  "It's fun and it's cool," he says. "I like to clean anything, any time of day, I don't just like sitting around doing nothing — I like to work with people."