Operated by Holcomb Behavioral Health Systems, a subsidiary of Chimes International, the Clubhouse is part of an international network of facilities for adults with a history of mental illness. The Clubhouses provide those adults a place to go during the day to find companionship and structure. The Clubhouses also offer meaningful work helping out around the facility and provide advice and support that ideally leads to full-time employment. All of this is overseen by a trained staff.
The first Clubhouse was established in New York in 1948, and over the years the number has grown to more than 300, located in more than 30 countries. The Cornerstone Clubhouse is 16 years old and is accredited by Clubhouse International, a non-profit that helps start and nurture Clubhouses.
Like the other Clubhouses throughout the world, the Cornerstone Clubhouse relies on evidence-based practices to measure the success of its participants. Records are kept on measures such as the members' employment, educational progress, and involvement with the criminal justice system. Members also are routinely given tests that evaluate their overall satisfaction and the size of their social network. "We want people to look at their lives, to fulfill the dreams they have," said Elissa Llorens, Cornerstone Clubhouse Director.
Clubhouses have to be accredited every few years, and the process is rigorous. It includes a detailed self-study of numerous measures, followed by a three- or four-day visit from a team of experts who examine numerous measures and practices — even visits with organizations the Clubhouse works with, such as area employers.
"We're holding up a mirror to them, making sure they're in compliance with our standards," said Jack Yatsko, Chief Operating Officer of Clubhouse International. "But we're also aiming to be not just evaluative but consultative as well."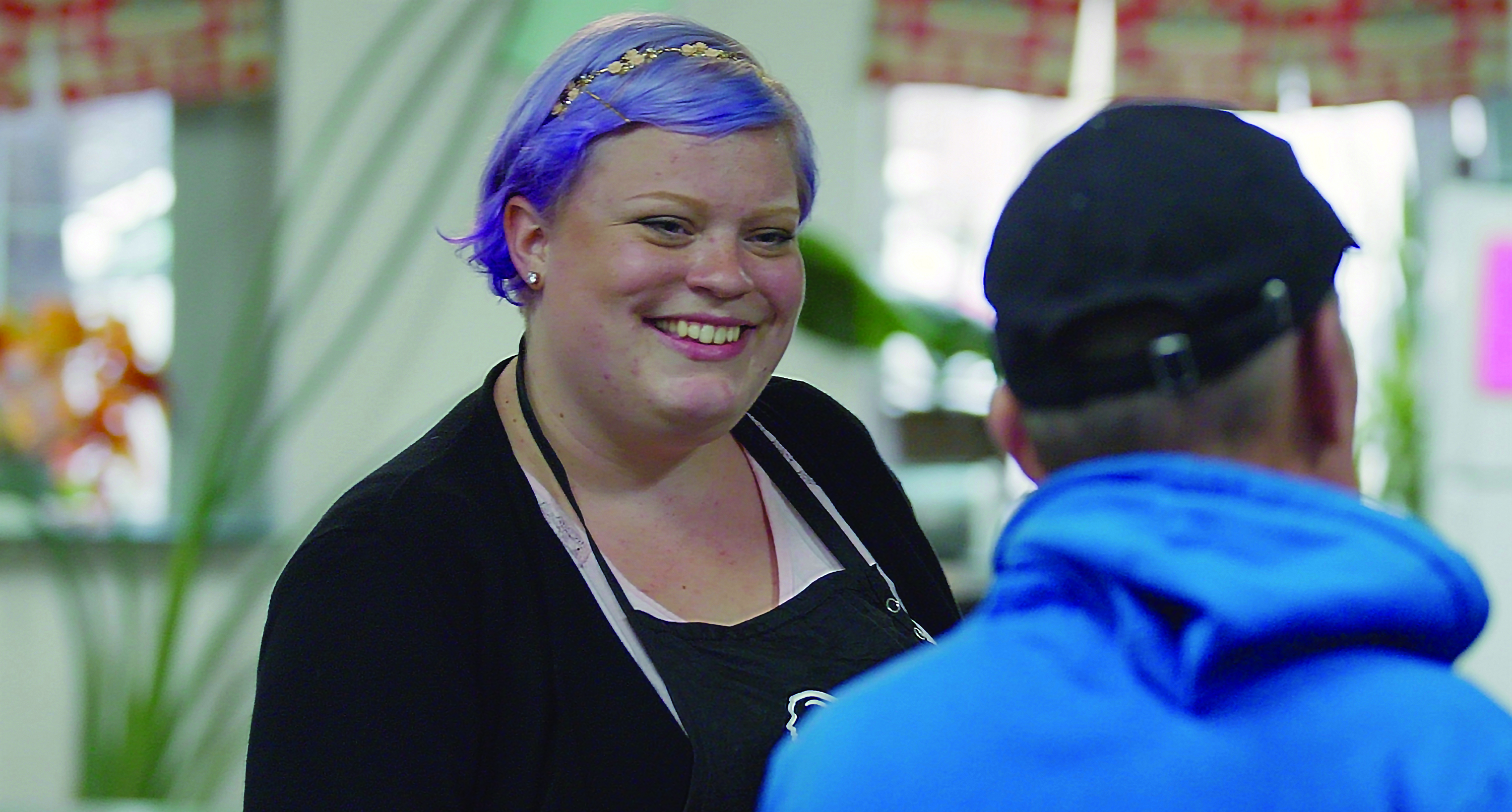 To that end, he explained that based on what they find, the team of experts regularly makes suggestions about how to improve the Clubhouse being accredited. If, for example, a Clubhouse's board is made up of mostly people from the mental health community, the experts might suggest adding potential employers to the board.
The Cornerstone Clubhouse is in the midst of its re-accreditation process, Llorens said. Although the process is rigorous, time-consuming, and occasionally nerve-wracking, she pointed out it is also "very rewarding…You can learn from them [the evaluators], find out what other houses are doing…It can be a great experience." She said the process is expected to be completed in the spring.
The Cornerstone Clubhouse got a boost this past fall when the Phoenixville Community Health Foundation, a non-profit that works to advance the health and quality of life of Phoenixville residents, gave the Cornerstone Clubhouse a $10,000 grant.
Llorens said that the money was welcome, as state budget cuts over the past few
years have forced her Clubhouse, like other human services operations in Pennsylvania, to rely more and more on grants and fundraising to keep their doors open. She explained that the health foundation grant will be used for that purpose. "For us, [the grant] meets a critical need," Llorens added. "We're looking for other grants to apply for so we can finish out the year even."
Llorens and Yatsko say the Clubhouse model is a proven winner. They noted studies which show Clubhouse members consistently do better than individuals with a history of mental illness on a long list of measures, from employment to social connectedness to the ability to live independently.
"We keep saying, 'How come there aren't more Clubhouses?' "Llorens noted. Yatsko said, "We're expanding, but we should have a Clubhouse in every community. Just like Boys & Girls Clubs, senior centers, churches. That's our mission."