Who we are
The Chimes School offers an 11 month educational program to students ages 5 to 21, that infuses functionality into everyday academics and work related skills, as well with priority on social skills development. Using a multi-sensory approach to learning, our students are challenged to develop increased independence while in school, at home, in the community, and at work sites. The Chimes serves students who have intellectual and developmental disabilities, Autism, and co-occurring disabilities, which may include emotional and behavioral challenges. The program includes both diploma (K-3) and certificate (K-12) tracks. It is our belief, that any student can learn and grow to his or her fullest potential. 
The school is located in Baltimore City, and receives referrals from all local jurisdictions, with most students residing in the Baltimore Metropolitan Region. Our modern building is fully accessible and offers such amenities as a large gym, conference rooms, cafeteria, greenhouse, an apartment area, multi-sensory room and an outside recreation area. Students also have access to the latest technology with computers in classrooms as well as interactive technology.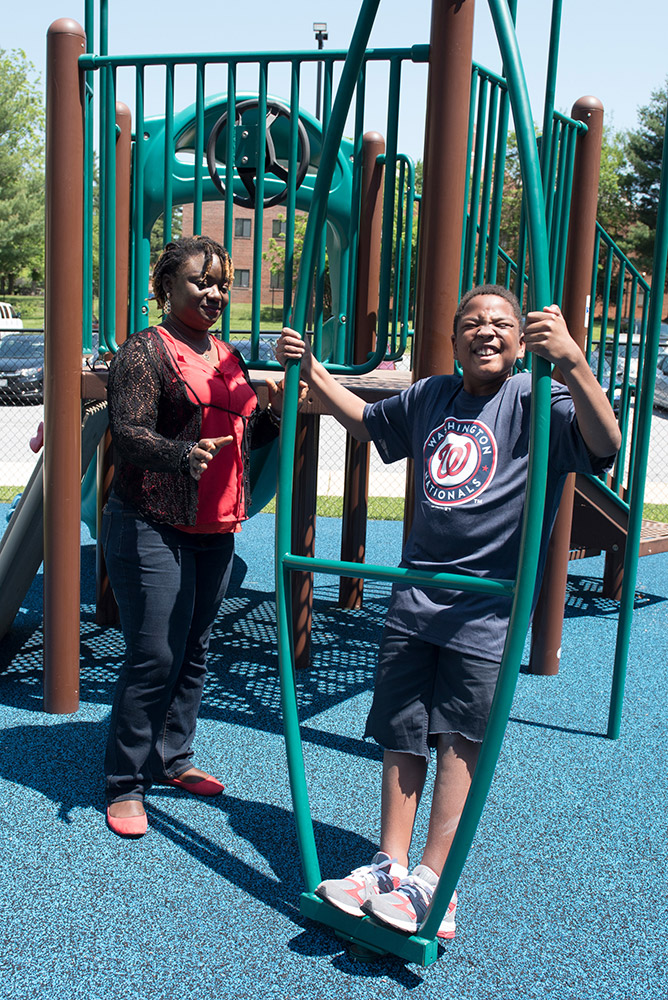 Locations
The Chimes School
4810 Seton Dr.
Baltimore, MD 21215
ph:
(410) 358-8270
fax:
(410) 358-0895
view map
Programs
COACH
Chimes, Opportunities for, Autistic, CHildren is a specialty program designed for students with significant needs related to Autism and communication deficits that may lead to behavioral challenges or sensory related behaviors. The program is designed to guide the student to become more comfortable, self-assured, and functional in their learning, working and living environments. This comprehensive program incorporates:
Research-based educational strategies including Applied Behavioral Analysis/Verbal Behavioral Principles
Discrete Trail Training and error-less learning strategies applies as applicable
Smaller class size with higher staff to student ratio
Oversight by a Board Certified Behavior Analyst
Dedicated Team including Special Educator, Speech/Language Pathologist, Occupational and Physical Therapist
Emphasis on activities of daily living, functional academics, social skills training, vocational preparation, recreational experience, and community based instruction
Participation in Natural Environment Learning experiences and social group opportunities
Transition support services to more integrated settings; or adult day programs following exit at age 21
Additional services include nursing, counseling, social work, and in-home behavioral consultation
Vocational Program
At Chimes School, vocational preparation begins at a young age and develops more individually as the student matures through varying work experience. Our mission is to provide a continuum of vocational opportunities which include:
In-school experiences/training in skill areas such as: Janitorial/Housekeeping, Woodworking, Product Assembly, Food Services, Horticulture/Grounds Keeping, and Clerical
Community based job training/volunteer work experiences
Linkage to the Department of Rehabilitative Services (DORS) and Developmental Disabilities Administration (DDA)
Linkage to Chimes Adult Vocational programs including participation in Career Assessment
Participation Paid school job program
Our goal is to provide maximum opportunities to ensure a seamless transition from school to adult programming.
Services & Activities
Each student has an Individual Education Plan (IEP), which is developed, implemented and monitored by the school treatment team, with services based on the unique needs of the individual student.
Services may include:
Speech/Language Therapy
Occupational Therapy
Individual Counseling
Group Counseling
Physical Therapy
Nursing
Additional Adult Support/1:1
Crisis Intervention
Parent Counseling/Training
The School Experience
All students at The Chimes School have the right and the opportunity to participate in typical school experiences including:
Student Government
Yearbook
Graduation Ceremony
Community Based Learning/Field Trips
Prom
Carnival
Games Day
Seasonal Celebrations
Assemblies and Social Events
Admissions
Chimes welcomes inquiries and visits from families, case managers and advocates looking for the right school program. To obtain further information, please contact our Assistant Principal at 410-358-8270.
The Chimes School is approved by the Maryland State Department of Education.