Cornerstone Clubhouse Helps Members 'Absolutely Flourish'
When she's not working for pay, Sue volunteers at the Cornerstone Clubhouse operated by Holcomb Behavioral Health Systems.
And the 63-year-old Phoenixville, Pennsylvania resident is glad to do it. Holcomb's Cornerstone Clubhouse, after all, helped her survive a rough time in her life.
To say Sue was down on her luck when she joined Clubhouse 10 years ago would be an understatement. She had just gone through what she called a "nasty divorce," she lost her apartment, her car and her job, and she spent seven months in jail.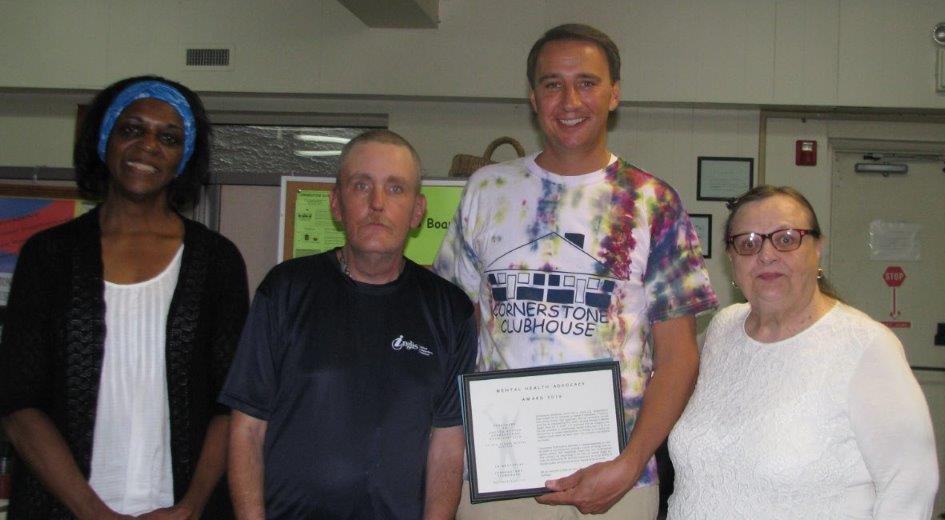 Today, after a decade as a Clubhouse member, she lives with her younger brother in Phoenixville, where she was born and raised. She is looking for work at a nearby hospital and has lost nearly 50 pounds – and regained her confidence.
"Cornerstone gives your life structure, and the staff gives you a lot of encouragement," Sue said. "I feel like I'm in a much better place — a safe place."
The Phoenixville Cornerstone Clubhouse is part of an international network of clubhouses that offer a special type of psychiatric rehabilitation for adults with a history of mental illness.
In addition to more traditional forms of therapy offered to individuals, the clubhouse functions as voluntary, non-residential clubhouse whose members gather as often as they can on weekdays. Under the direction of staff experts, these individuals with mental illnesses take on chores like preparing lunches, cleaning the kitchen, and keeping the books. They also engage in social activities, learn employment skills, and more, all of it aimed at giving them what Clubhouse Director, Elissa Llorens called "a more successful and happy life."
The program is employment-focused, and many members have moved on to full-time work, Llorens said. Members set their own goals and can remain in the program as long as they want.
"Cornerstone Clubhouse celebrates its 15th anniversary this summer, and has had about 280 members," Llorens said. "A few have been with the program from the start," Llorens said, "but many more have moved on to outside jobs, finished their schooling, even gotten married and had children."
"It all depends on their individual needs and interests," she said. Llorens equated the program to physical therapy, in that staffers help members plan how to improve their situations, but it's up to the members to follow through. The program is especially useful for people who have been institutionalized and lost the habit of making decisions on their own, Llorens said.
The clubhouse program model dates back to 1948, and has blossomed in recent years.  According to Nicole Brown, Senior Director of Operations for Holcomb Behavioral Health Systems, Holcomb's Cornerstone Clubhouse is the only provider in Chester County accredited by the International Center for Clubhouse Development, a non-profit that offers guidance and support to 300 community-based clubhouses around the globe that serve people with mental illness.
"We're so proud of so many of our programs [at Holcomb]," Brown said. "But Cornerstone, and the impact it's had on people's lives – it's just amazing."
"I've worked in the field for 24 years and seen many different mental health programs," said Chris Filippone, Nurse Manager at Holcomb Behavioral Health Systems. "But I've never seen anything work and make such a difference in people's lives and their quality of life as I have with the Clubhouse. I've seen people just absolutely flourish."