Developmental Disabilities Day at the Legislature 2020
February 19, 2020 – On February 12, 2020, hundreds of advocates, self-advocates, families, policymakers, and colleagues came out for Developmental Disabilities Day 2020 (DD Day 2020) in Annapolis, Maryland.  Several Chimes Maryland staff members and 11 participants traveled to the state's capitol for meetings with Delegates and Senators.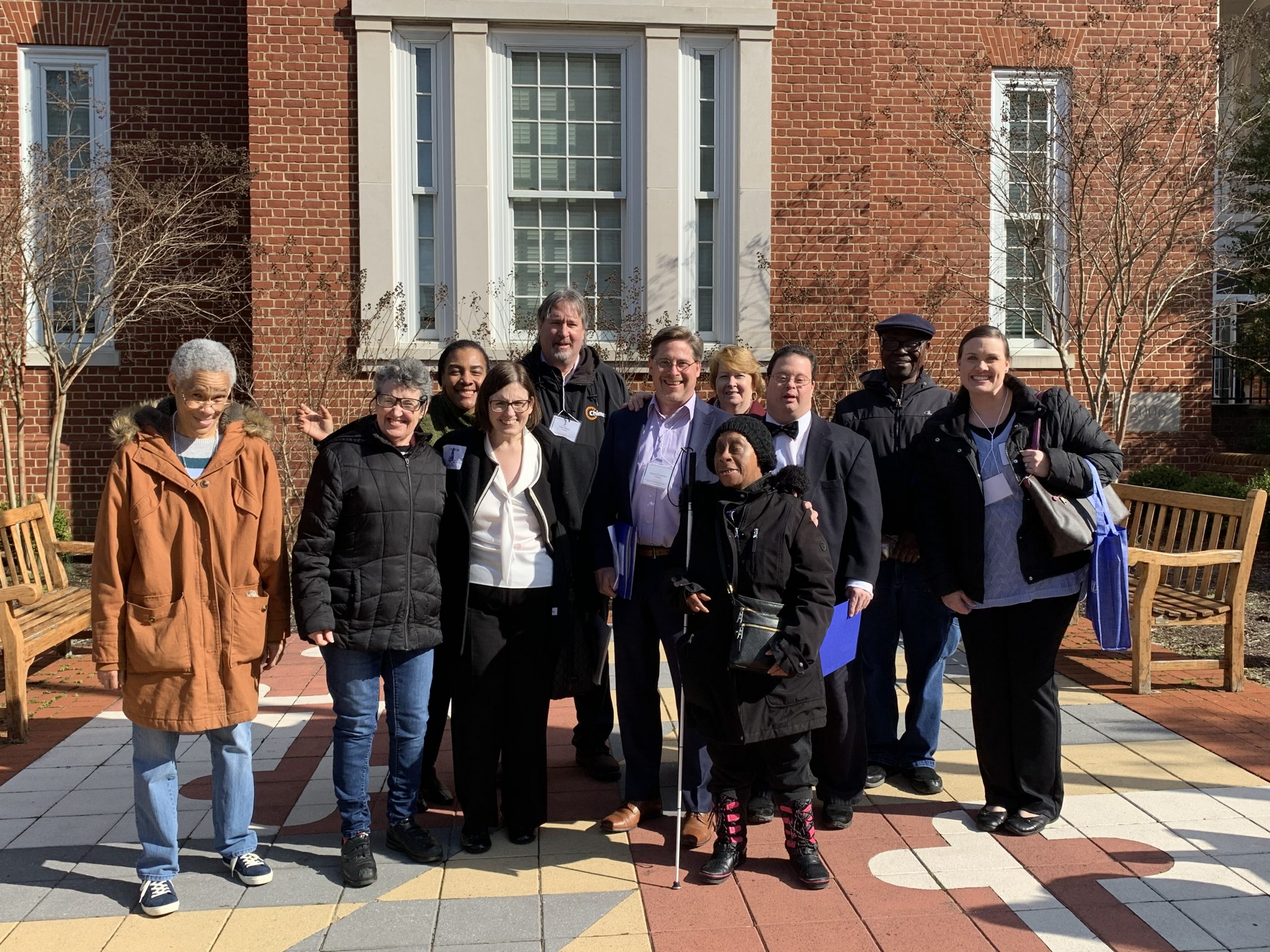 They talked to legislators about two issues.  The first issue was restoring the state's pay increase for staff from 2% to 4% so that they can keep pace with the increase in minimum wage in Maryland.  Second, they advocated for our provider association bill to delay the implementation of LTSS, the state's new computer and billing system, for one year so the state will have time to fix the problems staff found with it in the pilot so that individuals we support do not get adversely affected by computer problems and can also give providers written guidance on how to use the system effectively and efficiently.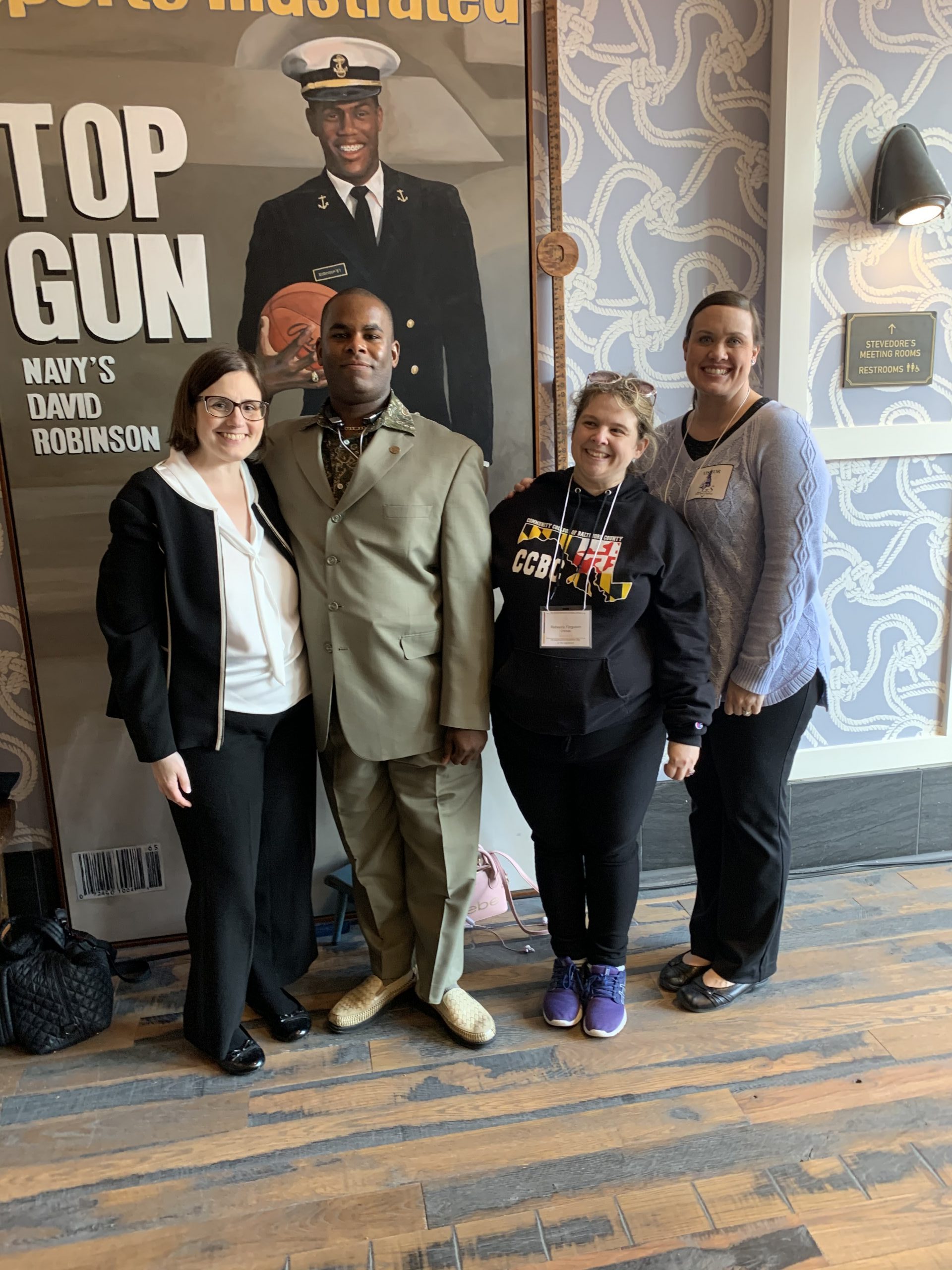 Karen Johnson, Associate Director of Vocational Services for Chimes Maryland, accompanied participant Helen Hayes to a meeting with Delegate Ben Brooks.  Karen says, "Helen really took the lead in our meeting because she knows best what hard work our DSPs do! Helen told the Delegate about her love for the choir, how staff help her with the weekly rehearsals, and plan and help the choir perform in the community at local preschools and senior centers. Helen also took the opportunity to brag that the choir even opened for the Beach Boys at the Gala! Helen described for the Delegate, how her staff help her work on activities like arts and crafts and go on community outings. Helen told the Delegate that her staff work so hard and deserve the 4%, they need more money! Helen was a true advocate for our DSPs and she made sure both Delegate Brooks and his staff person listened to her plea! I was so proud of Helen!"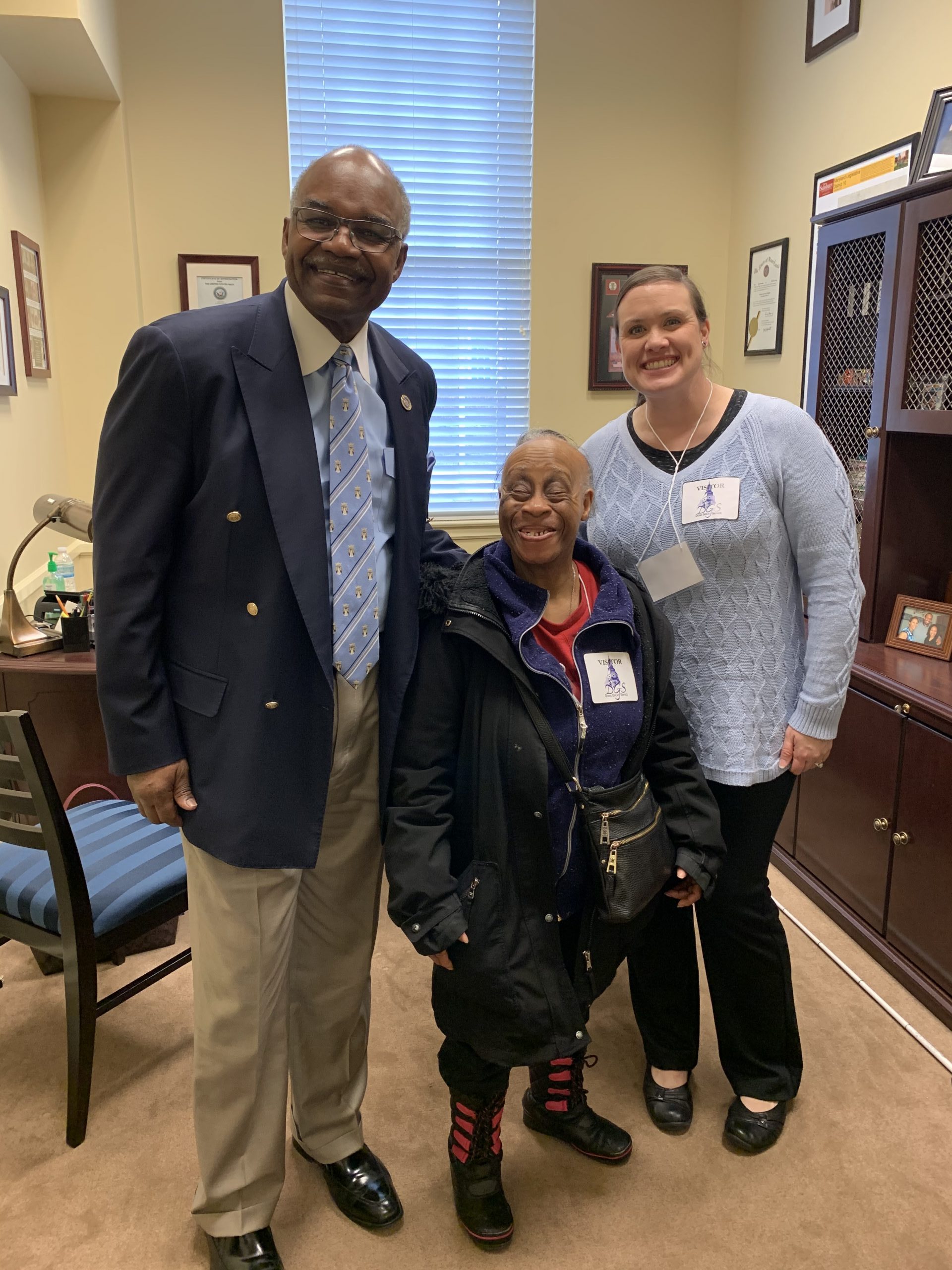 Kevin Drumheller, Chief Operating Officer of Chimes Maryland and Virginia, shares, "I am so proud when the folks we support use this event to advocate for themselves.  I also appreciated the time given to us by the Delegates, Senators, and Speaker to tell our stories.  It is imperative that DD providers receive the 4% increase in funding that was outlined in the minimum wage bill that passed last year."