Employee Highlight — Kim Bleming
It has been five years since Kim Bleming began her job as a Special Educator at The Chimes School in Baltimore, Maryland.  She develops Individual Education Plans (IEPs) for students and teaching them the skills they need to master the goals and objectives in their plan.  "I collaborate with parents and staff in order to determine best practices for the students," says Kim.
Kim earned her Bachelor's Degree in Elementary Education and her Master's Degree in Special Education from Loyola University in Maryland.  She worked as a program assistant and then as a teaching assistant at a Maryland Association of Nonpublic Education Facilities (MANSEF) school in Baltimore.  She then worked as a teaching assistant for 14 months prior to getting her job at Chimes.  Kim shares, "I knew I wanted to work for the population that we support, and I like how dedicated The Chimes School is to each child and family."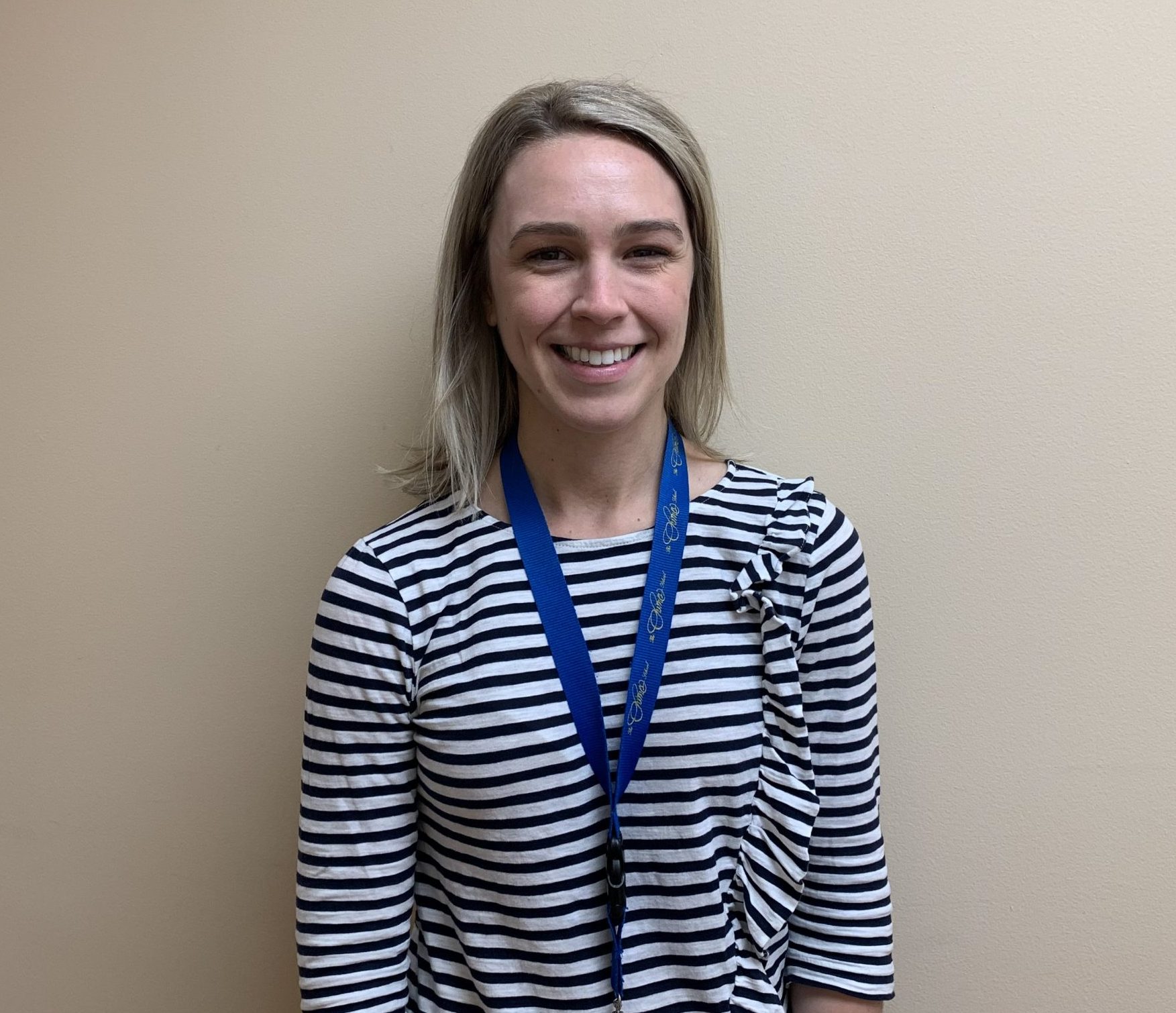 For Kim, the best part about working at The Chimes School is watching the students achieve goals that they have practiced through the IEP year.  "Watching the students make progress in various areas, such as communication, social skills, and behavior, truly makes the job worth it," she says.  Kim adds, "The students inspire me when they apply the skills they have learned at Chimes to their everyday lives. Watching the students make progress with their behavior, social skills, academic goals, and communication means a lot to me. If I can make a connection with the students that resonates with them and helps make life meaningful for them, I know that I have done my job."
When Kim isn't working, she enjoys spending time with family and friends.  Kim is from Pennsylvania and likes to attend Philadelphia sporting events when she has the chance. She also enjoys traveling and trying new recipes.