Employee Highlight — Rochelle Corner
Flexibility, determination, and compassion are only a few words that describe Rochelle Corner, a Job Coach for Chimes Maryland.  Rochelle started her career as a Floater in the Day Program.  Her role required her to assist anywhere at any time with anyone.  Each day presented a new task, a new challenge, and a new approach that Rochelle handled with grace.
After the Floater position, Rochelle assumed the role of Individualize Support Staff where she helped train multiple individuals to be more independent in their job.  Rochelle formed strong relationships and trust between her and those she supported.  On a daily basis Rochelle would demonstrate the job task then step back and coach the individual imploring them to perform the task themselves.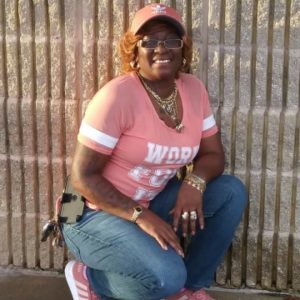 As time went on, Rochelle decided she was again ready for new challenge.  She applied, interviewed and accepted a position as Job Coach in Employment Services.  Rochelle arrives to the program early each morning to greet her team.  She ensures each person is dressed properly and is prepared for the work day ahead.  Rochelle and her team then travel to Ellicott City where they work in the kitchen at Lutheran Village at Miller's Grant.  Her role requires her to ensure each team member is trained, and understands the task at hand each day.  Rochelle will quality check their work, provide redirection and coaching to assist each person with their own job independence.  If things get too busy, Rochelle isn't afraid to get her hands dirty and often chips in to assist her team with the work at hand.
Beyond her daily responsibilities, Rochelle is always eager to assist in other areas when she can.  Rochelle has worked in the evenings and on weekends, outside of her normal schedule, to ensure the success of the people we support.  Always upbeat, always friendly, Rochelle understands and demonstrates Chimes mission.