Companies are Seeing the Value of Hiring People With Disabilities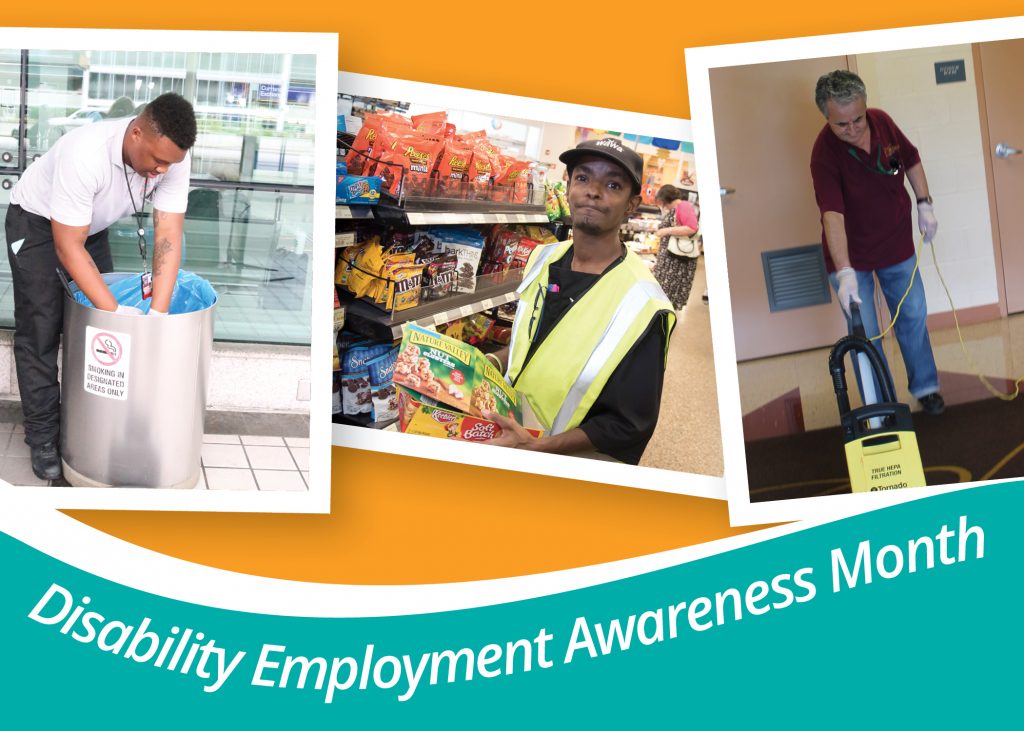 National Disabilities Employment Awareness Month is the perfect time to celebrate the many contributions of America's workers with disabilities. 
According to the U.S. Bureau of Labor Statistics, in 2018, the employment-population ratio—the proportion of the population that is employed—was 19.1 percent among those with a disability. In contrast, the employment-population ratio for those without a disability was 65.9 percent. 
The good news is that small businesses and large corporations alike are seeing the value in hiring people with disabilities.
The professional services firm EY is expanding its Neurodiversity Center of Excellence (NCoE)  to more locations so they can hire more people with disabilities to perform a wide array of detailed tasks, calculations, and processes. The NCoE leadership team handles national and local sourcing, screening, interviews and candidate assessments. They design and deliver customized training, extend offers to successful candidates, and invite EY executives to meet the new hires and discuss their work.
Hiren Shukla, leader of the program, told the Chicago Tribune, "There is a tremendous and viable population out there. Retention since launching three years ago has been 100 percent. EY's autistic employees, some of whom have advanced degrees, tend to be hyperfocused and learn twice as fast as a typical worker, but many were previously un- or underemployed because they avoid eye contact or have other communication or social quirks."
Reflecting the founder Charles R. Walgreen's commitment to creating equal opportunity, Deerfield-based Walgreens runs a program for people with disabilities in all its distribution centers, where job candidates learn warehouse procedures and are then considered for jobs.
"It started out as something that was kind of socially responsible, but really turned into a high-productivity initiative, because these folks stay longer, don't miss work, and retention of these employees is higher than folks without disabilities," said Carlos Cubia, Walgreens chief diversity officer. "It's really helped the bottom line in a number of ways."
We are so proud of the connections we are making between companies and employees with different abilities through our employment services at Chimes.
Johns Hopkins Hospital, Parkhurst Dining Services at the Maryland Institute College of Art, Einstein Bagels, Shepard Pratt, BWI Airport, Sodexo at Stevenson University, Granny's Restaurant, Marshalls, TJ Maxx, Wawa, Home Depot are a few companies in Maryland who independently employ people with disabilities.
Though Chimes contracted sites there are over 100 individuals with disabilities hired for jobs that pay at least minimum wage at local schools and colleges.
Through our relationship with BWI/DC, 246 employees are doing great work and showing how valuable people with disabilities are in the workforce.
Joni Dorsett, the Director of Human Services for Chimes DC. says, "Hiring workers with disabilities is great for business.  Workers with disabilities typically stay with an employer longer than most other employees and often have unique talents and skills, adding a new dimension of diversity to your workforce.  And, in this ever-tightening job market, workers with disabilities are an under-tapped source of talent who can make your company more competitive by expanding your hiring choices and increasing your company's productivity."
At Chimes, we see the abilities of people with disabilities and help them live their fullest life by connecting them with employees who see their abilities too. Dozens of businesses, government agencies, and nonprofits have hired people with disabilities through Chimes. We provide dependable, motivated, well-trained and loyal workers who are accompanied by a job coach to ensure success. 
Find out more about employment services.