Chimes Inclusive Mental Health Care For LGBTQI+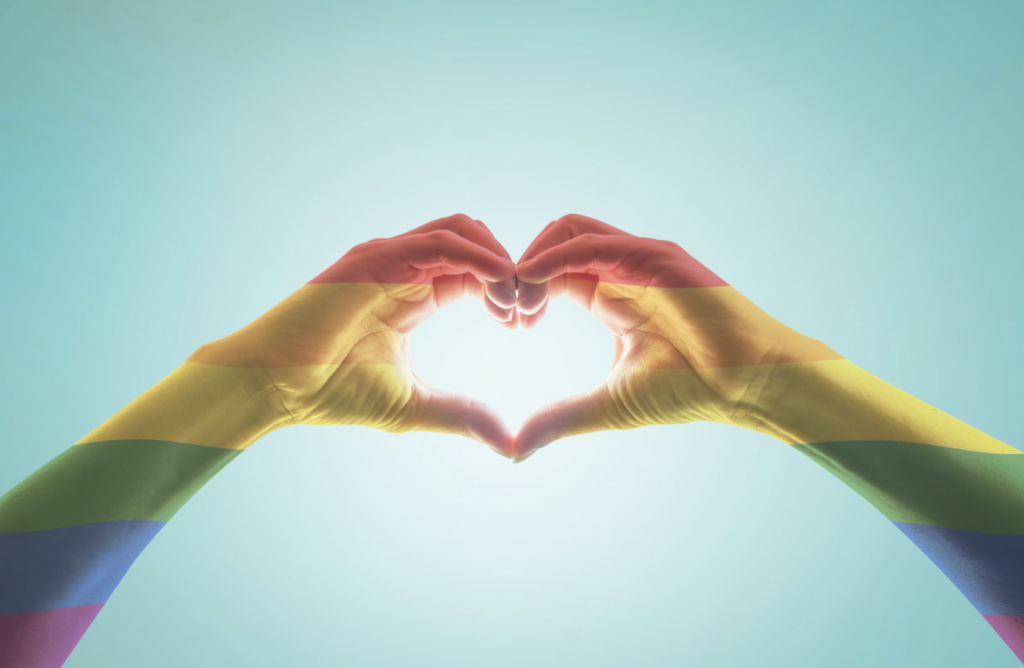 To make mental health care more accessible for the LGBTQI+ community, Chimes Pennsylvania offered virtual training on how to better understand these individuals' unique needs and create a welcoming environment.

Over forty Chimes PA staff participated in this training focused on providing services to LGBTQI+ consumers.  Dr. Jari Santana-Wynn, a Clinical Coordinator of Outpatient Services in the Kennett Square Office, provided the two-hour training that offered continuing education credits for psychologists, social workers, and professional counselors. 
Chimes PA is licensed to provide continuing education credits in Pennsylvania for psychologists, social workers, licensed professional counselors, and marriage and family therapists.   Response from the training was very positive, with staff reporting that they learned about multiple resources on offer as well as the importance of inclusive language in our work with diverse individuals.  
One participant reported that they learned how to "facilitate a warm and inviting atmosphere, free of judgment and potential microaggressions." Our staff commented that the training was very useful, especially in identifying strategies to help maintain positive and supportive environments.  Participants also stated that Dr. Santana-Wynn "created a comfortable environment and explained things in a way that was easy to understand."
Creating an affirming and inclusive environment where LGBTQI+ people can find trusting and open communication with their care providers is a good first step. It can go a long way to improving care, and ultimately the health of LGBTQI+ people. We look forward to offering more training opportunities for psychologists, social workers, and professional counselors on providing services to the LGBTQI+ community. 
Since mental health is an integral part of being healthy, having a bad mental health day can impact our daily routines, work performance, and quality of life.
The truth is, LGBTQI+ individuals often experience even more hurdles in caring for their mental health due to prejudices that exist today and are more likely to experience depression and other mental health issues at higher rates. A recent study found that 61% of those questioned have depression and 40 percent of transgender individuals have attempted suicide in their lifetime.
The Equality Act 2010 states that no service provider or employer may discriminate against anyone because they are lesbian, gay, bisexual, or trans. However, the stigma that surrounds mental illnesses and the feeling of exclusion can keep people from seeking help, especially due to the following reasons:
Limited Access.

LGBTQI+

people are less likely to have health insurance and therefore basic access to care, either because they were rejected by their families, they are unemployed or homeless, or because they require services that are not accepted by their health insurance. 
Negative Experiences.

Many individuals experience discrimination from inadequately-trained health care staff when seeking care and these bad experiences deter them from seeking help again. 
Lack of Knowledge.

LGBTQI+

people sometimes discover that providers do not have sufficient knowledge, resources, or experience in caring for them.
The good news is that overcoming all these issues does not require extensive training or highly technical expertise. 
For clinicians and psychotherapists who wish to treat LGBTQI+ people, they must present an environment of respect and inclusion from the initial impression to successfully supporting their mental health.  Health care staff must be able to understand how LGBTQI+ people's identities, experiences, and relationships with the world around them, might affect their health. Making LGBTQI+ people feel safe and included can lead to a more trusting relationship with health care providers and improved communication about their unique care needs.