Chiming In to Make a Difference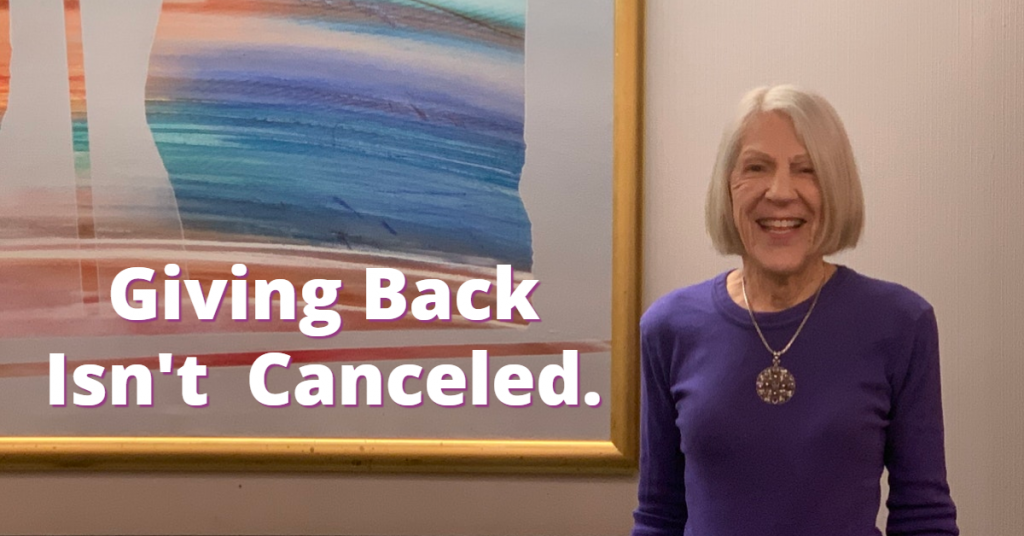 April 23, 2020 – Jane Cohen will be the first to tell you that giving back isn't canceled.  Jane has seen Chimes manage through adversity before – long before the COVID-19 pandemic.  She has also witnessed how, by chiming in together, the organization can survive and continue to provide vital services to vulnerable people in the community.
Support for Chimes is Deep
Jane's relationship with Chimes began nearly 50 years ago when her son, Eric, enrolled in The Chimes School at the age of six. Eric lived at home with Jane and her late husband, Howard, until he was in his twenties; he now lives in one of Chimes Maryland's community living homes. "Eric was a mentor to one of the other participants in his house," Jane shared lovingly.
When The Chimes School faced financial hardship and was in danger of closing decades ago, Howard was instrumental in rallying other parents to chime in on behalf of the students. Through their generosity and tenacity, the school stayed open.  Howard joined the Board of Directors in the 1970's where he continued to advocate for students and families.
As a Chimes supporter for several decades, Jane has since seen services and programs grow to meet a growing need.  "It's amazing how it's changed and branched out to autism and addiction services," she said.
Jane joined the Foundation Board in 2015. "They needed more women on the Board, and it's important to give a parent's point of view," she explained. Jane enjoys serving on the Foundation Board and hearing about the different programs the Foundation helps fund within Chimes and in the community.
Jane's Story
Born and raised in Baltimore, Jane holds a Ph.D. in American history and taught at a community college for 20 years. "I did a semester in China," she noted.
Jane is the mother of five children (three boys and two girls). She enjoys traveling, which is perfect since her children now live all over the United States, and one is overseas. Jane spends time doing yoga and going to see movies, plays, and concerts, and also belongs to a book club.  She is looking forward to getting back to those social activities as soon as the COVID-19 threat has subsided.
One of Jane's fondest moments was visiting the Chimes' program in Israel. Jane, who has traveled to Israel several times in her life, said that she loved touring the facilities there.  She commented, "We went to a preschool and what was so wonderful is that it was both Jewish and Arabic…it was really impressive."
At the end of the day, what delights Jane the most about Chimes is how Eric is treated. "I'm very happy Eric is a member of this community. We [his family] know he'll be well taken care of. The staff is very caring. He's very happy here — that's the important thing," she stated.
Chime In and Ring the Bell on COVID-19
Jane is grateful for the Direct Support Professionals who put their own safety at risk every day to go to work in Eric's home and the 118 other community living homes that Chimes operates.  There is no such thing as "social distancing" when their role includes helping residents with personal hygiene, good hand washing, lifting in and out of wheelchairs, and other hands-on care.
"I've already chimed in with my support to the Chimes Frontline Fund," she said.  "No amount is too little to meet urgent needs today and help Chimes be ready to re-open quickly when restrictions are lifted."
To make a secure gift online visit https://bit.ly/2UAwbJU or mail a check to:
Chimes
ATTN: Frontline Fund
4815 Seton Dr.
Baltimore, MD 21215
THANK YOU for your support.  Together we will heal.