Gala by the Numbers
We'd like to thank everyone who attended this year's gala, especially our sponsors, for helping make this year's gala a success. We had an amazing time raising money to help people with intellectual and behavioral disabilities live full and fulfilling lives.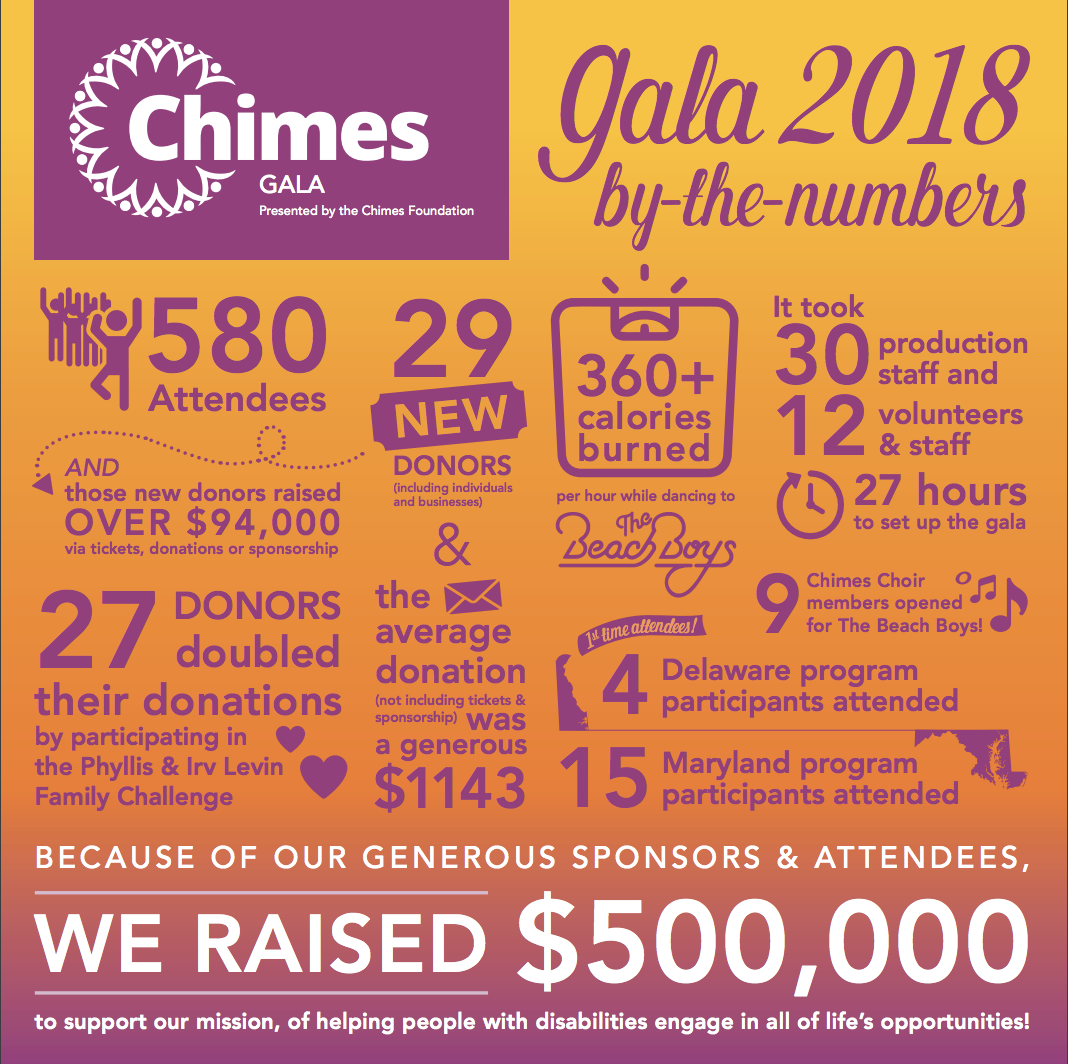 This year 29 new people and/or businesses attended, and they raised over $94,000 in tickets, donations and sponsorship sales. There were 580 attendees this year, and 27 people participated in the Phyllis and Irv Levin Family Challenge, doubling their donations of $13,636. Plus, average donation received was $1,143 outside of ticket sales.
Fifteen participants were from Maryland and four came from Delaware. It took our 12 volunteers three hours to set up for this year's gala. There were 30 production staff to set up the staging, lighting and sound in 24 hours.
The Beach Boys performed for us this year, and nine of our amazing Chimes Choir members were given the life-changing opportunity to open for them. We burned more than 360 calories dancing the night away to amazing music!
In all, we raised over $500,000 with the help of our sponsors and attendees to support our mission of helping people with disabilities engage in all of life's opportunities. We look forward to next year's gala and raising even more money to help us accomplish our mission.