The Chimes School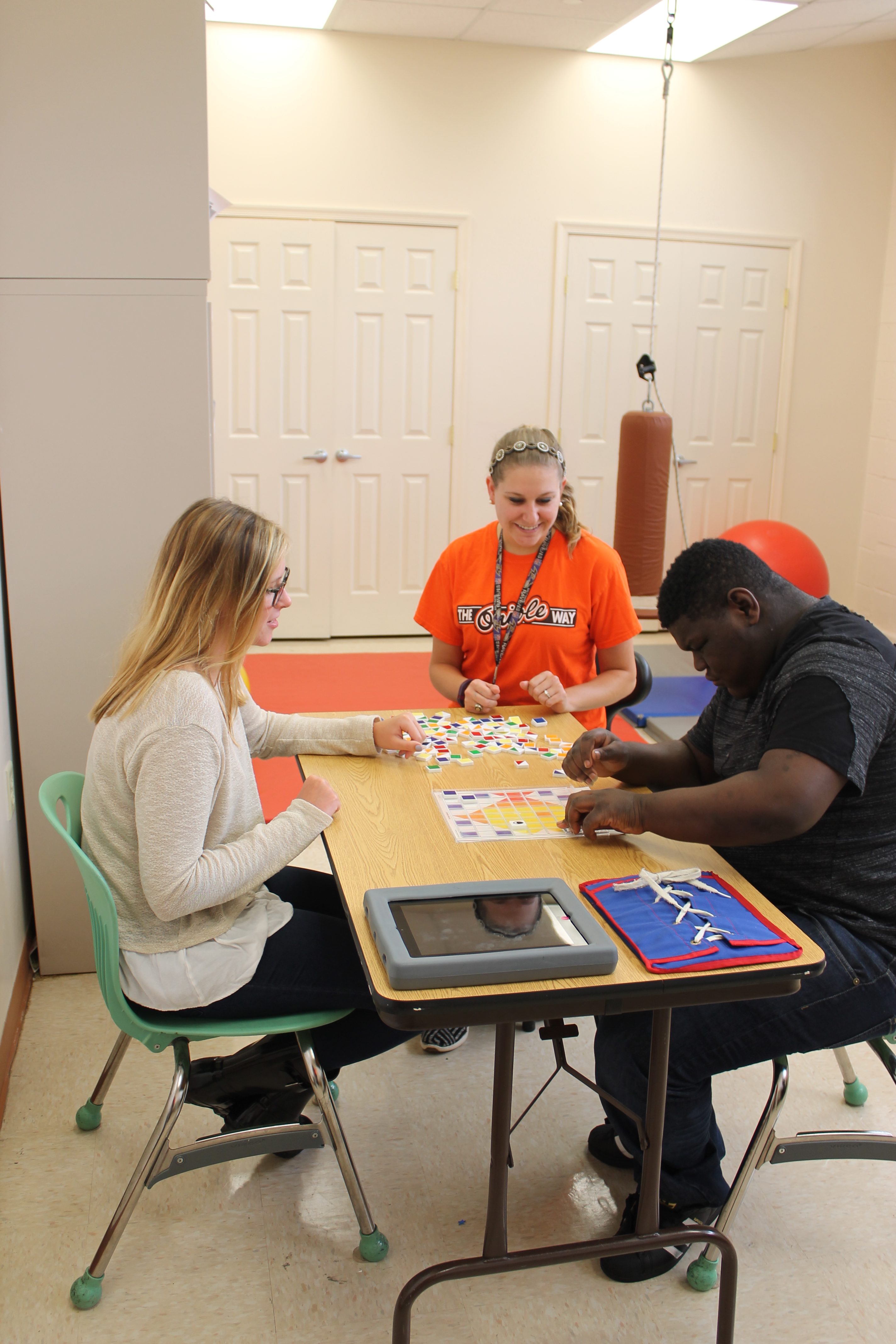 Chimes began in 1947 in a Baltimore church as a special education day school serving five students with intellectual developmental disabilities and their families.  Today, The Chimes School has 56 students.   The 11-month educational program offers students ages 5 to 21 a chance to learn everyday academics and work-related skills, with a priority on social skills development.
The school is located in Baltimore City, and receives referrals from all local jurisdictions, with most students residing in the Baltimore Metropolitan Region. Principal Mary Schaefer has worked with Chimes since 1983, and began her career with The Chimes School as a teacher and then as Assistant Principal.  She became Principal of the school in 2004.  As the 2018-2019 school year wraps up, Mary shares, "This is the time of year I get to look back and recognize the change in our students.  One of the glories of a school calendar is the natural occurrence that happen as you celebrate the end of a school year and prepare for the beginning of another.  You are almost forced to sit back and look at change–good change."  She continues, "I see students develop skills of an academic nature.  Some are reading words, some sentences, some entire books.  The greatest accomplishments are in the students who learn to stand up for themselves, advocate for their wants and needs.  At the school we measure growth in small increments, in feelings of safety, smiles, tolerance, and self-advocacy. Most of this is unmeasurable by the naked eye, but very obvious when in conversation with a parent or jurisdictional liaison."
Mary says being Principal of The Chimes School is more than being here of the students, it is more importantly, being present for the families.  "Our families are the most important part of the student's team; they are our student's best advocates," she shares.  She adds, "I enjoy watching our parents and guardians grow in knowledge of their child's disability, and in their sharing their perspectives of the student's disability.  The next greatest aspect in the role of principal is in influencing our staff to grow in knowledge and experience.  On many days, I can see just as much growth in our teaching teams then in our kids!"
For more information on The Chimes School and its programs, click here.