Chimes Honored as Maryland Public Television's Volunteer Group of the Year
At Chimes, we provide a wide array of services to people with disabilities, including helping them to maximize their independence and potentially gain employment in the community. We partner with various organizations to offer a variety of opportunities as we strive to give our program participants the chance to gain work exposure via options that interest them.
One such opportunity is provided through Maryland Public Television (MPT).  Throughout the past year, Chimes program participants have taken on various tasks at MPT to gain work experience, job training and learn new skills to help them achieve their goals.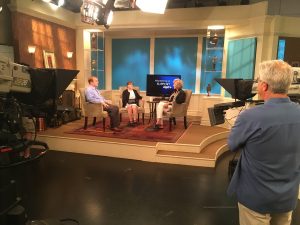 Rina, a person served by Chimes, has been working at MPT for the last nine months; she and the Chimes team have helped around the station by folding letters and stuffing envelopes – adding up to over 36,000 units now!
"I love it, it makes me feel good that I'm doing something for someone else – I want to give back," Rina said recently.
Volunteers, including employees of Chimes, have also helped MPT raise over $18,000 in one night by answering phone pledges during a recent Ken Burns documentary.
Through efforts like this, Chimes can help contribute to the success of MPT as they help provide community-based volunteer experiences and job training for Chimes program participants. It is a win-win opportunity that Chimes is working hard to replicate with numerous other organizations.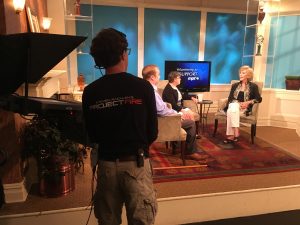 In recognition of the partnership with MPT, the Chimes organization was recently honored by MPT as their Volunteer Group of the Year. Chimes is grateful to MPT, the volunteers within Chimes who took part in this partnership and of course to Rina and her Chimes teammates who leveraged their skills and work ethic to make a meaningful difference for MPT.