Who we are
Chimes Virginia is a leading provider of community services for adults with intellectual disabilities, autism, and co-occurring disabilities. As a member of Chimes Family of Services, our desire is to ensure that all people with intellectual and behavioral challenges can achieve their fullest potential.
With services and supports provided throughout Northern Virginia, we tailor services to the unique and changing needs and preferences of each person. Our array of services emphasizes choice, diversity of opportunities, and full community participation that spans every stage of life, enabling our participants to fulfill their goals and dreams and maximize their independence.
All of our services, supports, and facilities are licensed by the Commonwealth of Virginia. Most program participants are funded by the state's Medicaid waiver program and the applicable Community Services Board after eligibility is determined. We also accept private pay on a case-by-case basis.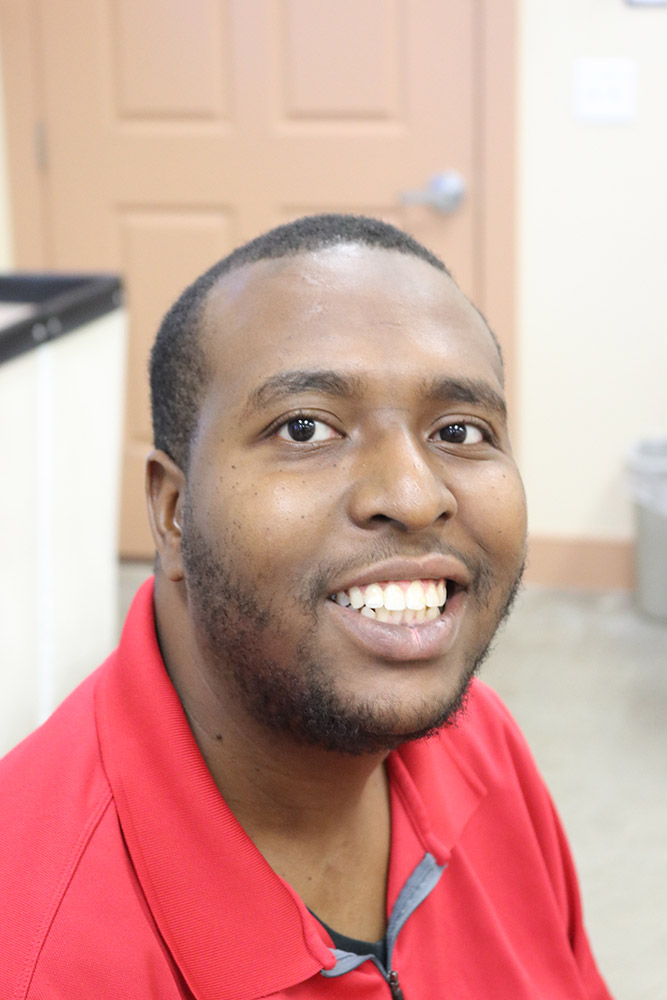 Locations
Administrative Offices
3951 Pender Drive, Suite 120
Fairfax, VA 22030
ph:
703.267.6558
toll free:
1.888.CHIMES4
fax:
703.267.9684
view map
Services
Community Living Options
Chimes Virginia offers an array of supported living options and staffing alternatives to enable individuals with intellectual and developmental disabilities and related conditions to live in homes and communities of their choice throughout Northern Virginia.
Traditional residential options include Agency-operated single-family homes for adults who chose to live with roommates and may require 24-hour support. Each of our homes supports five people and single gender. Many of our homes are fully accessible with specialized adaptive equipment to meet the needs of the program participants.
A range of supports can also be provided to both children and adults in their family home or their own home, depending on age and individual preferences. Support services can range from occasional respite care to ongoing drop in support to more comprehensive services. Respite services, which are limited to 480 hours per fiscal year, can be arranged on an emergency or intermittent basis.
The level and type of services and supports provided vary based on the specific needs and choices of the individual/family. Beyond ensuring health and safety, Chimes' staff assists individuals to become as independent as possible by helping them to acquire new skills, while giving them opportunities to pursue their interests in the community.
Adult Day Services
Chimes Virginia offers a variety of day support and volunteer options to individuals with intellectual and developmental disabilities throughout Northern Virginia. Our day supports are provided in both our Fairfax County facility and in the community and emphasize enrichment activities, skill acquisition, and full community participation.
Through a variety and expanding number of community partnerships, our program participants have the opportunity to volunteer with organizations in the community such as Meals on Wheels, World Hope International, Shelter House, and Four Hope's Treasures, among others. Each volunteer experience is geared to teaching the program participant specific job skills, work ethic, and interpersonal skills. In giving back to the community, our participants also gain a sense of pride and confidence, while developing meaningful relationships and engaging in new experiences.
While multiple choices and opportunities are available to our program participants, with the support of trained staff, activities are flexible and responsive to the needs and preferences of each individual.
Adjunctive Supports
Program participants in our residential, in-home support, and day services also have access to adjunctive supports to address their physical, mental, and behavioral health needs to help maximize their potential and opportunities for independence. As such, we coordinate with a variety of licensed professionals in community practice such as physicians, behavioral and mental health specialists, nutritionists, and specialty therapists.
Contact
Community Living Options
Director of Residential: 703.267.2780
In-Home Support Services
In-Home Support Coordinator: 703.267.2770
Day Services
Day Support Coordinator: 703.267.2775
Ethics Point
Ethics Reporting Hotline
EthicsPoint is a secure 24/7 reporting system where active employees may report potential violations of the Chimes Code of Ethics and Conduct. It further serves as a management tool to support the Agency's overall compliance program. Reports are taken seriously and investigated discretely, consistent with applicable laws and regulations.
Please click to be connected to the EthicsPoint Reporting System.