Who we are
Chimes District of Columbia, DC is one of the nation's largest employers of people with disabilities. We manage federal, state, and local commercial contracts to provide custodial, janitorial, and other support services for our customers. As a member of Chimes Family of Services, our desire is to ensure that all people with intellectual and behavioral challenges can achieve their fullest potential.
We are accredited by SourceAmerica (formerly NISH) as an AbilityOne service provider, allowing us to take advantage of federal legislation offering employment preference at selected sites for people with disabilities. Sites include the Pentagon, Library of Congress, the Department of Commerce, the Department of the Interior, and many others.
Chimes DC also provides services to Maryland state agencies, including Baltimore-Washington Thurgood Marshall Airport. While many of our contracts provide janitorial/custodial services, we also administer Total Facility Management and Base Operations Support contracts under AbilityOne. We employ people with disabilities at sites ranging as far north as the Army War College in Carlisle, Pennsylvania, and as far south as Fort Bragg, North Carolina.
Chimes DC is a recipient of the White House "Closing the Circle" Award for leadership in Federal environmental stewardship and green cleaning.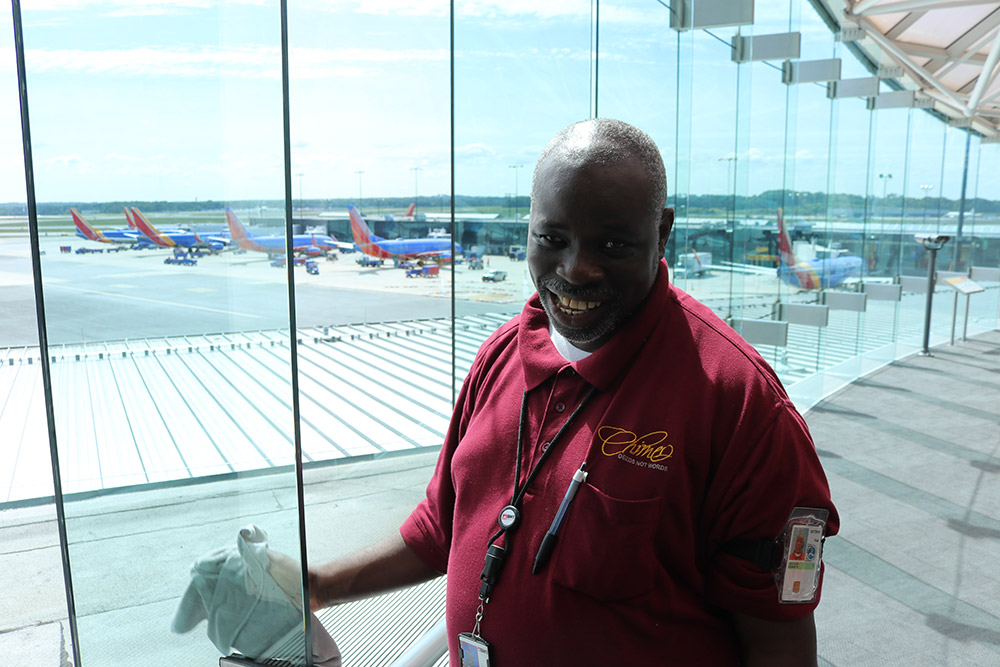 Board of Directors
Douglas M. Schmidt
Chairman
Stephen DaRe
Secretary/Treasurer/Interim President & CEO
Eric Danielson
Gilbert Louis, Ed.D.
Kevin Zgorski
Hire our workforce
Chimes DC provides contractors with responsive, consistent, and uncompromising quality service.
Chimes DC manages federal, state and commercial contracts and is currently offering the following services:
Janitorial
Landscaping
Drivers
Floor Technicians
Complete Facilities Management and Support
Custodial
Mailroom Operations
Warehouse/Logistic
Business Support
For More Information:
Please contact our Contracts Division toll free at 866.540.2067.
Ethics Point
Ethics Reporting Hotline
EthicsPoint is a secure 24/7 reporting system where active employees may report potential violations of the Chimes Code of Ethics and Conduct. It further serves as a management tool to support the Agency's overall compliance program. Reports are taken seriously and investigated discretely, consistent with applicable laws and regulations.
Please click to be connected to the EthicsPoint Reporting System.