Susan Romero – Employee Highlight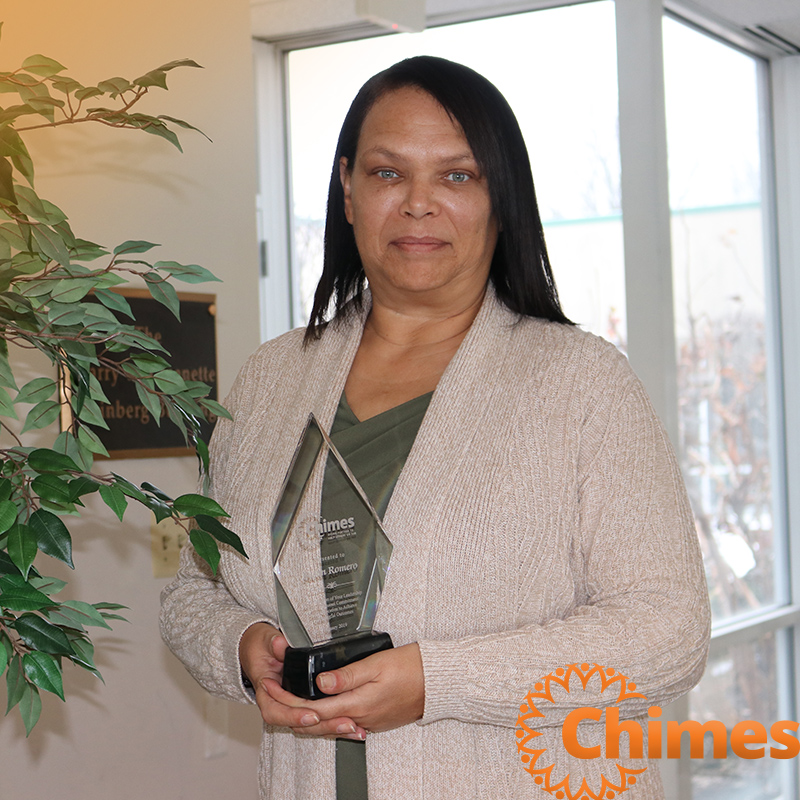 Susan Romero has been the Recruitment and Retention Specialist for Chimes DC since last April.  This is her first nonprofit job and her first time working with/for people who have disabilities.  "It's something I really enjoy," says Susan.  Susan's prior work included staffing agencies and corporate staffing.
Susan was a recipient of our 2018 President Award, which annually recognizes one employee of Chimes for outstanding job performance.  She was chosen for this award because of her efforts in recruiting and retaining 250 people for jobs and also attending around 40 hiring events.
When asked what she loves most about her job, Susan joyfully responded, "It has to be the people."  She says those living with disabilities are often told to "stay home" and "we are proudly parading them around!  When you check in at BWI airport you're going to run into our individuals."
Susan shares, "I have a lot of people who tell me they don't want to give their disability paperwork.  They seem ashamed of having a disability.  I tell them 'be proud of who you are; be proud of the things you can do.'  Take the opportunity to do what you can to grow.  One day you'll be proud and say, 'I have a disability but look what I have accomplished.'"